How to Reduce Sun Glare in Your Eyes While Driving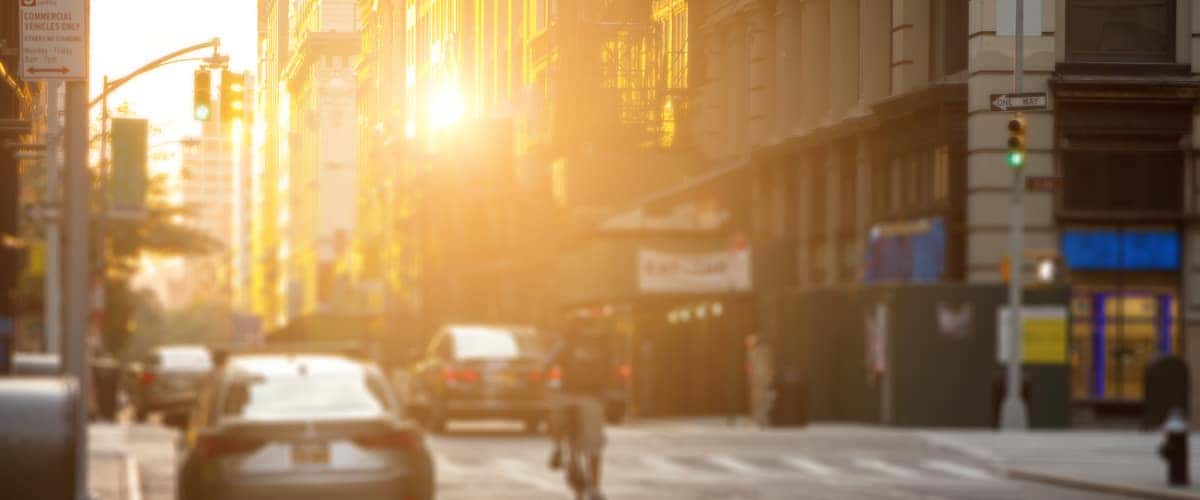 We know that being safe on the road as you travel from Lodi to Lathrop is a top priority. In the Central Valley of California, sun glare is an all too common issue faced by drivers. When you're driving into the sunset, you're prone to get a bright sun glare directly in your eyes. This is not only annoying and uncomfortable, but it also makes for dangerous driving conditions. Sun glare can significantly impede your vision, making the terrain and vehicles ahead difficult to see. You should always practice caution when driving with sun glare in your eyes, but there are some quick tips you can follow to reduce sun glare and make it easier to travel at certain times of the day. The research team at Mercedes-Benz of Stockton has compiled our best tips for you, below!
---
Driving With a Sun Glare: What to Do
Your sun glare visor is, of course, an effective tool to reduce sun glare that's built right into your car – but at some point, the sun will dip below it, rendering your sun glare visor not very helpful. When you get to that point, here's how you can reduce sun glare and drive safer in Discovery Bay:
Wear Polarized Sunglasses: Polarized glasses used to be pretty pricey, but these days there are lots of affordable brands on the market that offer quality polarized lenses for around $30 – $50. If you haven't already, investing in a pair of polarized shades is a must. Why polarized? Their lenses are crafted with a special filter that can block intensely reflected light. When your sun glare visor can't do the trick anymore, popping on a pair of polarized sunglasses will be the most effective way to achieve optimal visibility with sun glare.
Window Tinting: In California, it is legal to get non-reflective tint for the top 4 inches of your windshield. Depending on how high the sun is during your daily commute, some drivers will find window tinting to be a worthy investment for reducing sun glare.
Keep Your Windshield Clean: When your windshield is dirty, the dirt can scatter light and make sun glare even worse than it already is. Clean your windshield thoroughly on a regular basis, and be sure to always finish off with a light coat of white vinegar to help minimize residue buildup.
Slow Down: As we noted above, it's important to exercise caution when driving with sun glare. That means slowing down as much as it's safe to do so. When your visibility is inhibited, your reaction time is lowered. Slowing down will increase your ability to react quickly and avoid a potential accident caused by sun glare.
Practice a Safe Driving Distance: In addition to driving a little slower when there's a sun glare, you should be extra mindful of the distance between you and the driver ahead of you. Allow plenty of space at all times so you have time to react if they brake suddenly, which you might not notice right away when the sun is in your eyes, as it's harder to see brake lights illuminated when there's a glare.
Learn More With Mercedes-Benz of Stockton!
Whether you're searching for safe driving tips or service and maintenance information, you can count on the experts at Mercedes-Benz of Stockton to help! Have some sun glare tips of your own you'd like to share? Contact us and let us know; we'd love to hear from you! In need of a new ride in Stockton? While you're here, we welcome you to take a moment to browse our new Mercedes-Benz inventory. Find the luxury sedan, coupe, or SUV you've been dreaming of!