What is it, exactly? 4MATIC® is an intelligent AWD system available for many new Mercedes-Benz vehicles that gives Lodi drivers greater confidence on the road by intelligently allocating torque to the wheels that need it most. The benefits it offers are many, but they essentially boil down to:
Stronger road grip in slippery conditions
Impressive fuel economy
Automatic power distribution to the wheels that can use it most effectively
How Does 4MATIC® Work?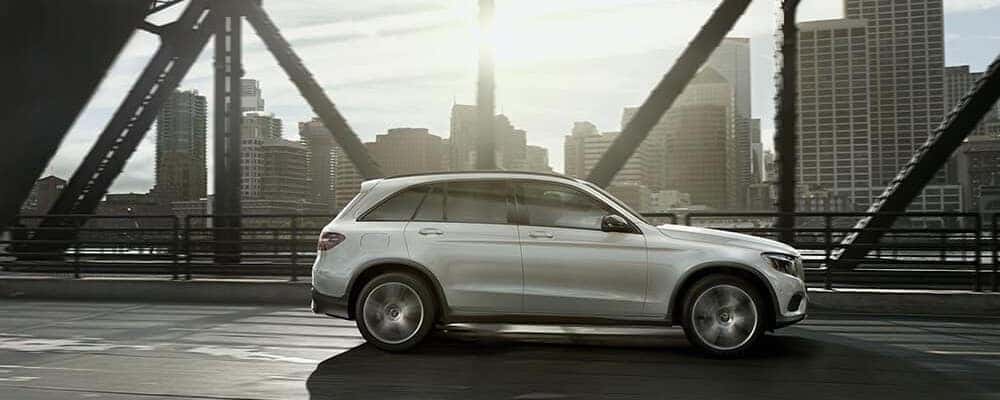 Mercedes-Benz 4MATIC® works in the following four ways to give you go-anywhere power on Lathrop roads:
The power sent to your car's tires impacts your ability to brake, accelerate, and steer. When the engine directs power to all four of your car's wheels, as opposed to just two, the force that can be applied to your drive is increased.
The outside wheels take a longer path than the inside wheels when you corner, causing them to rotate at different speeds. One of the 4MATIC® system's functions is to monitor wheel spin and intervene if necessary to correct it.
Even in nice weather, you can still hit patches of gravel or a deep puddle. 4MATIC® scans road conditions and alters power output and braking to match the driving terrain. It works with an electronic traction system to help you stay in control at all times.
4MATIC® all-wheel drive is found on many Mercedes-AMG® vehicles, and can send different amounts of torque to each wheel for a sportier driving experience.